Zero percent APR credit cards can be a valuable tool for those needing to pay off debt. Citi Simplicity offers one of the longest introductory periods available, making it an excellent choice for those who need time to pay their other credit cards off.
To find out if the Citi Simplicity® Card is right for you, check this complete card review for 2023.
Citi Simplicity® Card Overview
Citi Simplicity offers 0% interest on balance transfers for 21 months.
Not only is this the longest period available, but Citi Simplicity will also not revoke the 0% offer when a payment is made late (as is typical for 0% APR cards).
The initial fee for transferring any balance is 3% of the total amount of the transfer, or the minimum fee of $5. This includes any balances transferred to the Simplicity card within four months of opening the account.
After that, you can still transfer balances to the card, but at 5% or the minimum of $5.
For the first 12 months of opening the account, card users can also receive 0% APR on new purchases.
Once 12 months are over for purchases (21 months for the balance transfers), the variable APR will kick in depending on your creditworthiness.
Citi Simplicity has no annual fee; they don't even charge the standard fee for late payments!
Many other cards offer balance transfers to 0% APR with no fee as well. The Citi Simplicity, however, seems superior to these when you consider that late payments won't void the initial offer.
There is no reward structure or welcome bonus on the Citi Simplicity® Card, but we feel that the money saved in interest is reward enough.
Citi Simplicity Main Benefits & Perks
The biggest selling point of Citi's Simplicity® card is the long 0% APR period of 21 months and the lack of penalties for late payments, including no removal of the 0% offer and no late fees.
The lack of annual fee is another plus, along with the interest-free, year-long period for new purchases.
Citi Simplicity Protection and Services
With several key features, cardholders can be confident they have protection against fraud and theft.
Identity Theft Protection
The Citi Simplicity® Card has two features to protect cardholders from identity theft: Citi Fraud Early Warning systems, and CitiManger.
Your account, both through the website and the app, will be protected with extra authentication steps, encryption, and notifications to keep you safe.
If you do become a victim of identity theft, Citi Identity Theft Solutions can assist you with personalized support every step of the way.
This includes reporting the theft with the credit bureaus, advising you on reporting the incident to the police and government, and letting you know what to look out for on your other accounts to ensure the culprit did not tamper with them as well.
Liability Protection
If someone uses your Citi Simplicity® Card without authorization, you will be protected by Mastercard's liability protection. This means you will not be responsible for any fraudulent charges.
The Mastercard app allows you to report any fraud on your card quickly. This includes any charge made online, in person, or on the phone.
Activity Alerts
You will be automatically notified about any account activity on your Citi Simplicity® Card, including password charges, withdrawals, payments, and transfers.
These alerts can be set via the app so you can be contacted as frequently (or infrequently) as you'd prefer.
Who is the Citi Simplicity Best For?
Those looking to chip away at their debt should consider the Citi Simplicity due to the unique benefits it offers for the transfer of existing debt.
The Citi Simplicity will provide the most benefit to people carrying credit card debt on one or more cards, and paying high levels of interest as a result. It's particularly useful for those who need a bit of extra time to pay off the balance.
Due to the transfer fee, someone with a huge amount of debt may benefit more from a card without a balance transfer fee. However, this applies only if they can pay the amount quickly and feel confident in their ability not to miss any payments.
Also, as 0% intro APR cards go, the Citi Simplicity® Card is still a good option for those without a balance to transfer due to the year-long, interest-free period of new purchases.
This card is great if you're looking to make a purchase on credit and pay it off over a year!
For example, someone looking to purchase an expensive item may wish to use the Citi Simplicity® Card and give themselves a year to pay off the item.
Maybe they've recently started a new job so they have a good income, but do not want to wait to save up for the item. If so, the Citi Simplicity is perfect; they can purchase the item wholly interest-free and not pay a cent in fees!
Firstly, they should divide the cost of the item over 12 months, ensuring they can pay that amount each month. Then, it's simply a case of paying the item off in full before the year's end.
A cardholder can even use the Citi Simplicity for just one item, and close the account once the 12 months are up. They do need to ensure they can make that payment every month, or they'll be hit with a much higher interest rate.
Pros and Cons
Pros
Long interest-free period on balance transfers (21 months)
0% APR period will not be voided in the event of a late payment
No late payment fees
No annual fees
0% intro APR on new purchases for 12 months
The balance transfer fee, particularly for the first four months, is relatively low
Cons
There is a balance transfer fee, while other cards may not have this fee
There is no rewards structure
Lack of welcome bonus
Purchases made outside of the US will incur a 3% foreign transaction fee
Current Bonuses & Promotions
Citi currently offers an intro bonus of 0% APR for 12 months on purchases, and 0% APR for 21 months on balance transfers.
Additionally, balance transfer fees are $5 or 3% for the first four months, and then $5 and 5% following on from that.
Rates and Fees
The Citi Simplicity® Card has no annual fee. It also has the unique selling point of no late fees.
The balance transfer fee is 3% for the first four months, or $5– whichever amount is higher. After the first four months, the fee increases to 5% or $5.
There is a 3% foreign transaction fee for any purchases made outside of the US.
Alternatives to the Citi Simplicity® Card
While Citi Simplicity is a fantastic card, it may not be the perfect choice for everyone.
If you have a high amount of debt, but know you can pay it off in six months or a year and are not concerned with any payments going through late, then a 0% balance transfer card without transfer fees can save you money.
Still, there's a lot to consider. Maybe rewards are more important to you, or the foreign transaction fee looks like it will add up because you make plenty of international purchases.
Here are some additional options we recommend you have a look at before making a decision!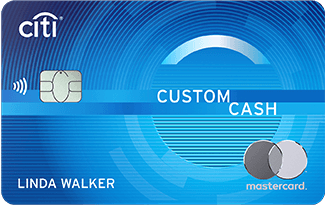 Citi®
Citi Custom Cash℠ Card
Bonus

$200

Account Type

Personal Card

Annual Fee

$0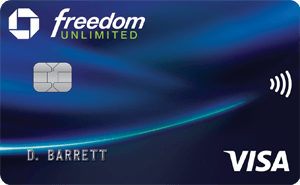 Chase
Chase Freedom Unlimited®
Bonus

$200

Account Type

Personal Card

Annual Fee

$0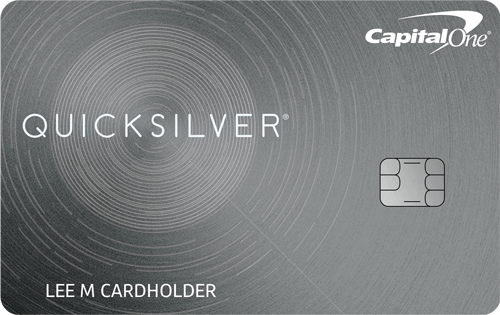 Capital One
Capital One Quicksilver Cash Rewards Credit Card
Bonus

$200

Account Type

Personal Card

Annual Fee

$0
Frequently Asked Questions
Is it hard to get the Citi Simplicity® Card?
The process of getting a Citi Simplicity® Card isn't any more difficult than other credit cards. You can apply directly from their website in minutes.
You will need a good credit score in order to get a Citi Simplicity® Card, so if your credit score isn't high, there is a possibility you could get turned down for the card.
Instead, consider a starter card to help you build up your credit in the meantime, and look for options with balance transfer offers to get you started.
What score is needed for the Citi Simplicity® Card?
A credit score over 700 will improve your odds of getting approved for a Citi Simplicity® Card. This means having at least a good or excellent credit score is required.
What is Citi Simplicity good for?
The Citi Simplicity® Card is best for those paying interest on credit card debt from one or more cards.
The 21-month interest free period will allow people to pay down their debt without the fear that a single missed payment will throw them back into a high interest rate.
For those without balances to transfer, it's still a good card. With no annual fee and 0% APR on new purchases, it's a competitive card– even without its most unique selling point.
What is the maximum credit limit on a Citi Simplicity® Card?
Citi Simplicity has not publicized a maximum credit limit, though they do state the minimum is $500. Based on self-reports by customers, claims are that the maximum is at least $10,000.
The credit limit offered to you will be based on your credit history, amount of debt, and your income. If a high level of credit is too tempting, consider asking for a lower limit even if you get a high offer.
Is the Citi Simplicity® Card Worth It?
The Citi Simplicity® Card is a fantastic deal for most people carrying credit card debt, due to the long 0% APR on balance transfers and lack of late payment penalties.
The money saved on costly interest payments over nearly two years can help pay down that debt much more quickly!
One of the most significant issues with most 0% intro APR charges is that one late payment can remove that initial offer. Suddenly, the card user is stuck with a much higher interest rate on their balance– along with a substantial late fee.
When this happens, the plans put in place for tackling the debt usually go right out the window.
The Citi Simplicity® Card gives users the piece of mind that a mistake on their part won't be too costly for them. Even with the best plans, things can go wrong, and a payment can be missed for whatever reason.
In saying that, it's important not to let the 0% interest and lack of penalties allow you to get complacent. The 21-month period to pay off your debt is a fantastic opportunity, and should be used properly!
Make a plan to pay that debt off consistently each month. By the end of the 21 months, the debt should be gone. When the high variable interest rate kicks in, you'll want that debt to be as small as possible (ideally, it should be zero).
This doesn't mean you shouldn't consider this card if you don't have a balance to transfer. Even without the balance transfer benefit, the Citi Simplicity is still a good option as a standard 0% intro APR credit card.
While you shouldn't use it to accumulate debt, making a purchase with it that can be paid off in a year can be a smart plan.
Is the Citi Simplicity® Card Right for You?
Citi Simplicity® Card is a great card for many. It's a good idea to look at the options and work them out based on your individual situation.
Consider the amount of debt you have, and then multiply that by 3% to figure out your balance transfer fee.
Look at your debt, current interest rate, and current level of monthly payments on your debt to figure out how much interest you will pay by the time you have cleared your debt.
Subtract the balance transfer fee from the amount of interest you would pay to see how much you can save. If the number is negative, you will lose money by using this method!
For example, let's say someone has $4,000 on their 22.9% credit card. They can afford to pay $500 per month on the card and will be able to pay the debt off in around nine months. They'll pay $345 in interest.
If they move their $4000 to the Citi Simplicity® Card in the first four months of opening the account, they will pay 3% in fees. This equals $120. They will save $225, and have extra time to pay it off!
It may still be a good idea to consider the alternatives.
There are 0% APR cards without balance transfer fees, and if you find one without fees and with a one-year interest fee period for balance transfers, this can save you money. However, this will only be the case if you can pay it off in the period and do not miss any payments.
The Citi Simplicity comes with less risk than your typical 0% intro APR card; even if another card can save you slightly more, it may be worth the tradeoff.
If you think it's possible there will be a month you can not make the minimum repayment– or that you might even simply forget a payment– the Citi Simplicity® Card may be a safer option for you!