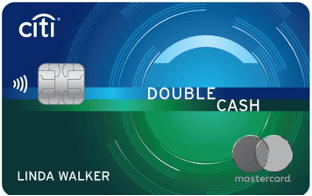 Citi® Double Cash Card - 18 month BT offer
Annual Fee

$0

Intro APR

N/A

Regular APR

18.99% - 28.99% (Variable)
The Citi® Double Cash Card is hard to beat when it comes to straightforward rewards with no annual fee. You get a flat rate of 2% rewards—1% when you buy and another 1% when you pay it back—an incentive to build up your credit score by making payments on time.
Pros
No annual fee
Low intro APR
Competitive rewards rate
Cons
Foreign transaction fee
Limited benefits
Citi® is offering up to 2% Cash Back when you open a new Citi® Double Cash Card - 18 month BT offer Details below!
How To Earn The Bonus:
Apply for a new Citi® Double Cash Card using the link below.
Spend with your new card, earn 1% cash back.
By the due date, pay at least the minimum balance due, earn an additional 1% cash back.
The Citi® Double Cash Card is a no-fee credit card offering 2% cash back on every dollar spent. As far as cash back credit cards go, the Double Cash card can be pretty good value.
Keep reading for everything you need to know about the Citi® Double Cash Card and find out whether it's the right option for you!
Citi® Double Cash Card Overview
As mentioned earlier, the Citi® Double Cash Card gives all cardholders 2% cash back on all purchases, but only if the cardholder consistently pays the minimum payment due on time.
Holders get 1% back when they make a purchase, and the other 1% when they pay it off. The cash back is received by the cardholder in the form of ThankYou points. These can be redeemed for cash via direct deposit, paper check, or a statement credit.
Like many other credit card rewards programs, these points can also be redeemed for gift cards, travel benefits, or credit with Amazon and PayPal.
However, the options available with the Double Cash Card are limited in comparison to other top no-fee credit cards.
The Double Cash Card is useful for those who want to consistently save on their monthly bill, no matter how small these savings may be. Used in this way, the card can help build credit and slowly lessen the financial burden of the holder.
For those that want versatility in their rewards (i.e. the chance to earn more than 2% on occasion), or enjoy earning higher rewards by shopping at select businesses, better-suited cards may be available.
Citi® Double Cash Card Benefits & Perks
Though 2% of your monthly credit card spending may not seem like much, it is actually one of the Citi® Double Cash Card's main benefits & perks. The industry-wide cash-back standard rate used to be 1%!
For a card with no annual fees attached to its holdership, the ability to earn consistent rewards at a higher rate than the credit industry standard is actually a big plus. Cardholders have no conditions to satisfy to earn their rewards, beyond paying back the money they've borrowed in a timely manner.
Many cards currently have rewards schemes that offer vastly larger percentages of cash back, but these are not blanket benefits applying to every purchase. Often, they only apply when the holder shops at a certain place, and/or spends up to a predetermined (often large) amount of money.
Who is the Citi® Double Cash Card Best For?
The Citi® Double Cash Card is best for those who like freedom, valuing it over the raw dollar amount of possible savings and rewards. It is suited to the modest spender who would prefer just to save on all counts, rather than gain huge discounts or savings only in specific circumstances.
The Citi® Double Cash Card actually gives its holder more freedom than many cards both more and less prestigious, because it doesn't offer huge benefits that are only available at certain stores and businesses.
This means that the holder of the Double Cash Card can gather rewards freely wherever they choose to shop, with no minimum or maximum spending limit to rewards available. The Double Cash Card lives up to its name, all the time!
This type of credit card is best for spenders who like to keep things simple. It will help you boost your credit score while saving money while earning small rewards at the same time!
Learn more:
Pros & Cons
Certain features of the Citi® Double Cash credit card are positive or negative depending on the kind of spender you are – we'll take a look at both sides in this section.
Pros
Flexible: Though the rewards here are offered at a flat rate, the rewards themselves are anything but rigid. They are referred to as 'cash back', but are actually redeemed in the form of Citi ThankYou points. ThankYou points have a value of 1 cent when converted into cash. Conversion can result in a paper check, bank deposit, or statement credit. However, other methods of redemption exist as well; ThankYou points can be redeemed with Wyndham, JetBlue, and Choice Privileges among others, for travel benefits. Additionally, for the holder of multiple city cards, the points can be pooled together for additional savings!
Comparatively high rate of reward: 2% cash back on all purchases is no joke. The past industry standard for cash back percentages was 1%, so to have double this available is a huge bonus! Cardholders can access savings opportunities without breaking the bank by paying the large annual fees that some cards offering substantial savings require.
Simple reward scheme: With no bonus categories, and no additional promotions or spontaneous deals, the Citi® Double Cash Card offers 2% cash back on all purchases. You receive 1% at time of purchase and 1% at time of payment, and that's it. To many, this is a perk! You won't have to worry about adhering to strict spending rules that encourage extra spending for a reward that, ultimately, isn't really worth the money spent to 'earn it'. Instead, you can actually save by getting the cash back on your regular purchases, and receiving it either as money in your hand or as a discount on your credit statement.

Cons
Lack of sign-up bonuses: Many (if not most) cards offer new applicants some sort of bonus as an incentive to sign up. Often, these bonuses can be quite substantial. They're one of the main reasons consumers choose credit cards over using their own money– to take advantage of benefits otherwise unavailable. Unfortunately, that is not an option for holders of the Citi® Double Cash Card. New cardholders aren't offered any sign-up bonuses, so if they're a motivating factor in your choice of credit card, the Double Cash card isn't for you.
Lack of bonus categories: Not only does this card offer no sign-up bonus, but it doesn't actually offer any bonuses at all! This is something that cardholders will either love or hate. For those who love to earn brand-specific rewards by spending through their cardholder's portal, or those of its partners, the Citi Double Cash Card isn't the right choice for you. However, as mentioned above, the simplicity given by not offering these bonuses is actually a positive for many. It is a personal choice, and one to be considered from both sides of the fence before applying!
Citi® Double Cash Card Bonuses & Promotions
The Citi® Double Cash Card gives holders an introductory balance transfer rate of 0% for 18 months and an introductory balance transfer fee of 3% for 4 months. After that, the fee is 5% of each transfer with a $5 minimum.
Aside from this, no Citi® Double Cash bonuses or promotions are currently offered. Instead, this card offers a reliable way to consistently save on all purchases made by credit.
Rates and Fees
Here's a full breakdown of all Citi® Double Cash Card rates and fees:

Annual Fee: $0
Balance Transfer Fee: Intro fee 3% of each transfer ($5 min) completed within the first 4 months of account opening. After that, 5% of each transfer ($5 min).
Balance Transfer Intro APR: 0% for 18 months
Balance Transfer Regular APR: 18.99% - 28.99% (Variable)
Intro Purchase APR: N/A
Regular Purchase APR: 18.99% - 28.99% (Variable)
Foreign Transaction Fee: 3%
Alternatives to the Citi® Double Cash Card
While the Citi® Double Cash Card is a great card for certain people, there are a number of other cards that offer similar benefits. You should consider all of the options before locking in with any one brand or card.
If you're not sold on this card, look into some of the alternatives below and see if they'll more fully meet your needs.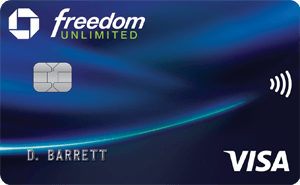 Chase
Chase Freedom Unlimited®
Bonus

$200

Account Type

Personal Card

Annual Fee

$0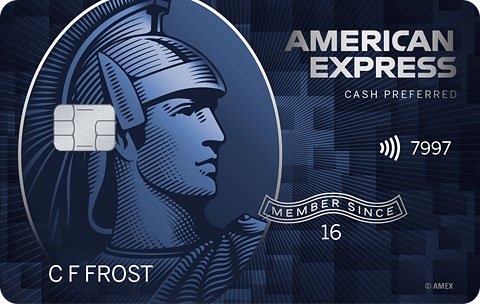 Amex
Blue Cash Preferred® Card from American Express
Bonus

$250

Account Type

Personal Card

Annual Fee

$0 intro annual fee for the first year, then $95.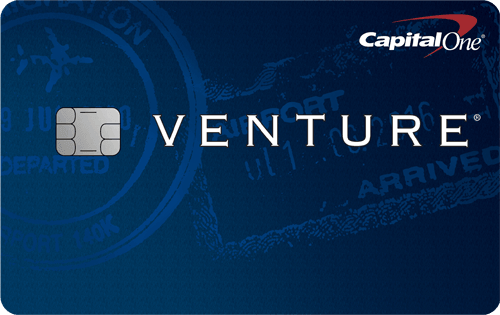 Capital One
Capital One Venture Rewards Credit Card
Bonus

75,000 Miles

Account Type

Personal Card

Annual Fee

$95
Frequently Asked Questions
Is the Citi® Double Cash Card a Good Card to Have?
The Double Cash card is a good credit card to have if you want to save 2% on every single purchase you make. You may not consider it a good card if you want the ability to earn larger brand-specific rewards, or a higher rate of cashback.
Is the Citi® Double Cash Card Hard to Get?
To be approved for the Citi Double Cash Card, you must have a credit score of 650-800, classed good-to-excellent. This may be hard to achieve for some, and in these cases the card is hard to get. If you have a good-to-excellent credit score, this card shouldn't be difficult to attain!
What is the Highest Limit on the Citi® Double Cash Card?
The maximum limit on the Citi® Double Cash Card is undisclosed at this time. The minimum is $500.
Why Did I Get Denied the Citi® Double Cash Card?
If you have been denied the Citi Double Cash card, it's highly likely that your credit score is not high enough. Other reasons could be lack of sufficient income or an unfavorable debt history.
Is the Citi® Double Cash Card Worth it?
The Citi® Double Cash card is worth it if simple and consistent savings are what you're after.
Holders of the Double Cash card can expect things to stay the same throughout the usage of their card – 1% cash back on purchase, 1% back on payment. For those who this appeals to, this card is definitely worth it!
You won't get any enormous perks or benefits here, nothing like the sort of treatment the holder of a Capital One Venture X card might expect to receive.
There are no static or rotating bonus categories and no significant travel benefits beyond accruing points worth 1 cent.
For those who want variety and larger rewards, and are prepared to pay the fees associated with that, the Citi Double Cash Card isn't what you're looking for.